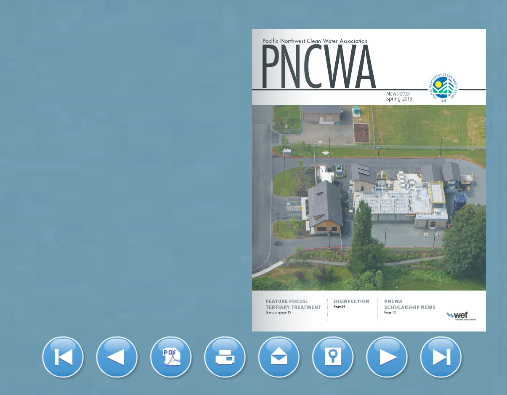 The PNCWA Newsletter is a quarterly publication that is received by all members. Issues are mailed to approximately 1500 individual professionals! Due dates for articles and artwork for advertising is Feb. 15, May 15, Aug. 1, and Nov. 15. Send your articles, questions or comments to the PNCWA Newsletter Editor Sheri Wantland, wantlands@cleanwaterservices.org. Information and contact info for advertising are below.


Each issue is mailed out to over 1500 professionals from the Pacific Northwest involved in water/wastewater issues. Most are members of WEF.

Click here to see the current and past issues.

Issues starting Summer 2012 will be available as an e-magazine with interactive links for advertisers.


Advertising
Download PNCWA Media Kit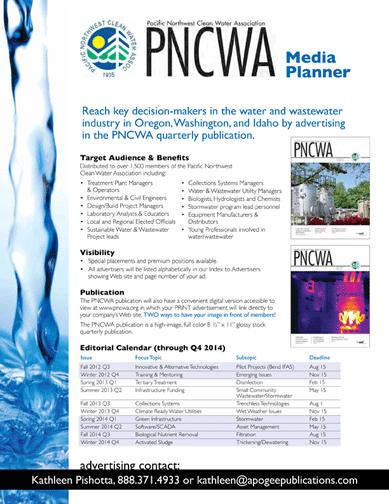 Download PNCWA Media Kit
An advertiser can have a different ad in each issue under a 4-issue contract by e-mailing the new ad(s) by the deadline date as designated.

A manufacturers rep can purchase a 4-issue contract and run an ad for a different manufacturer in each issue by e-mailing the new ad(s) by the deadline date as designated
Questions about advertising should be directed to Kathleen Pishotta, 888.371.4933 or kathleen@apogeepublications.com

RECENT ISSUES: Newsletter Past Issues