Welcome to Marie Schmidt, New Managing Director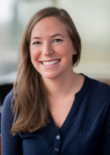 The Board of Directors conducted a thorough search, and we are pleased to welcome Association Management Inc (AMI) and specifically Marie Schmidt as PNCWA's new managing director.

Marie earned a bachelor's degree in Environmental Science and a master's degree in Water Resources, both from the University of Idaho. She previously worked as the Outreach Specialist for the Community Water Resource Center at the University of Idaho in Coeur d'Alene for 10 years. Marie has extensive experience organizing community outreach programs, developing K-12 watershed curricula, facilitating lake management stakeholder meetings, managing volunteer water quality monitoring, fostering collaborative partnerships, and instructing stormwater and erosion control workshops. Marie lives in Spokane, WA with her husband, two children and golden retriever, and she's happiest with her feet in a river. Please join us in welcoming Marie and AMI to our PNCWA family, and feel free to drop them a line at [email protected].
Share this post: