President's Message January 2023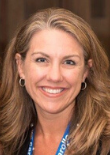 Happy New Year!
I am excited about the many events we have planned in 2023, all to support our mission to be the premier association in the northwest dedicated to educating and connecting members to promote a healthy water environment in our region. Be sure to keep an eye on our digests for upcoming events!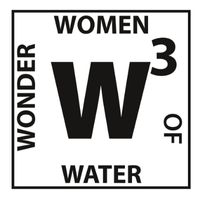 I am particularly proud to announce the "Looking Back to Launch Forward" Symposium, a partnership between our PNCWA Women of Water (WoW) and the AWWA Pacific Northwest Section Women in Leadership Committee. This symposium, which will take place at Seattle University on February 7, 2023, is targeted towards and presented by women leaders at various stages of their careers so we can learn from each other's stories. We are excited to partner with PNWS-AWWA to create an environment to educate, collaborate, and inspire future water industry leaders throughout our region.
I was a founding member of PNCWA Woman of Water, which was established in 2016 with a networking lunch at the annual conference in Bend, Oregon to help build a community to support women in the water industry and create an inclusive environment. Over the years, many of you have supported WoW by nominating your picks for the Woman of the Year award, attending our networking event, and purchasing our shirts — whose proceeds support our scholarship fund. I am very proud of the Association for encouraging and promoting opportunities for our members to collaborate, network, and celebrate diversity. This success has resulted in increased membership and attendance at PNCWA events that align with the future water workforce.
Please join us at the Women in Leadership Symposium on February 7 for a day to network, share strategies, and learn about tackling challenges as you navigate your own career path. Register here.
I hope your new year is off to a great start, and I look forward to seeing you at some of our PNCWA events in 2023.
Share this post: