The PNCWA InFLOW Program Goes Year Round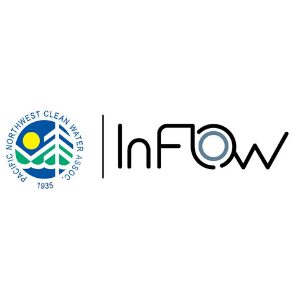 Due to unforeseeable circumstances caused by COVID-19, the PNCWA InFLOW Committee has had to reimagine the InFLOW program. Last year, the inaugural InFLOW class had the opportunity to participate in the DePAVE project, present at the annual conference on their perspective of entering the water industry, and attend all conference days, including the expo fair and a number of networking events. The Annual PNCWA 2020 Conference was canceled and PNCWA pivoted to a virtual Summit Series over a six month period. This prevented us from being able to provide the incoming InFLOW class with the same program as the year before.
The Member Services Committee has taken this opportunity to realize one of the overarching goals of the InFLOW program, creating a year-long program that will prepare students and young professionals from under-represented groups for making the most out of their trip to conference. The year-long program will have five separate workshop sessions in preparation for the 2021 PNCWA Annual Conference, which are as follows:
Info on the Clean Water Industry - Participants will hear from industry professionals and learn about what a typical day on the job looks like, what different certifications are available for career advancement, and what resources are available for learning about involvement with the water industry.
Networking - Participants will hear from a past InFLOW participant about the importance of networking, learn different means and methods for effective networking, and also gain insight on the PNCWA Mentoring Program.
Skills Development - Industry leaders will speak about "how I got here," and participants will learn tips on negotiation and how to sell their story.
Employment Opportunities - Participants will attend a resume building workshop, learn where and how to look for job postings in the water industry, and receive a list of current job listings to help jumpstart the search.
Conference Preparation - The InFLOW committee will share the conference schedule and any other pertinent information, and participants will have the opportunity to connect with their fellow InFLOW members to prepare for their conference presentations.
 If you're interested in learning more about InFLOW, please reach out to Sam Hawkinson.
Share this post: