Meet Our InFLOW 2020-2021 Participants
Introducing Future Leaders to Opportunities in Water, or InFLOW, is a program that began through the Water Environment Federation (WEF) in 2018 and aims to enhance diversity and inclusion in the water workforce. We offer scholarship opportunities to engage underrepresented professionals in WEF programs, solidify their interest in working in the water sector, and increase the probability of long-term success in water.
PNCWA launched its own InFLOW program at the annual conference in 2019. When the organization decided to cancel the annual conference this year, the InFLOW subcommittee wondered what that meant for its program, the core of which was gathering participants at conferences and events to build community. The subcommittee decided to pivot and offer a year-long option for 2020 participants, including a multi-day InFLOW virtual workshop in 2021. Each month we'll be highlighting our participants and they'll share why they are excited about this year's program. Program chair, Brittany Downing, kicks things off in this month's digest.
Meet Brittany Downing - Committee Chair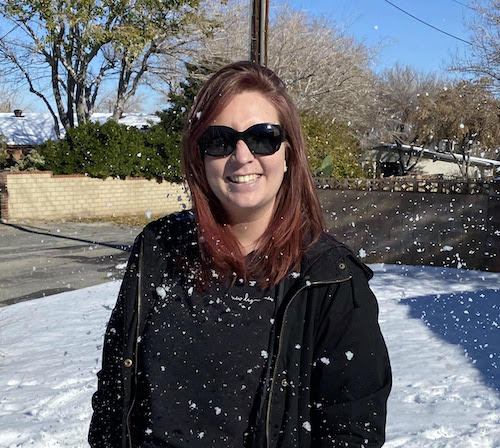 After graduating from OSU, I moved to Portland in December 2017 to work with DRW,LLC, a construction management and support service firm, for the City of Portland, Bureau of Environmental Services as a contract employee. In June 2018, I was hired as a full City of Portland employee and began working at the Columbia Blvd Wastewater Treatment Plant. On one of my first projects, I was introduced to fellow PNCWA members, who invited me to a Student and Young Professional (S&YP) networking event where I heard about the InFLOW program. I was later accepted into their inaugural InFLOW class.
At the 2019 PNCWA conference, I had the opportunity to learn more about the industry and meet other professionals. This conference sparked more excitement for PNCWA and all the work we accomplish!
Over the past year, I've been involved with the InFLOW committee and helping to reimagine the program during these unprecedented times. I am very excited to Co-Chair with Sam Hawkinson and help prepare a workshop for our new InFLOW class.
Share this post: