Fundraising for Water For People
The Water For People Committee would like to thank all those who participated in our conference fundraising event, Move For Water, and those who helped us "rinse a regulator" (and our Past President, Haley Falconer) at the Monday Night Networking Dunk Tank. Because of you, we were able to raise nearly $1,000 for Water For People! Also, sincere thank yous to Preservation Idaho, who provided a wonderful walking tour of Boise and made it easy and educational to get our steps in, and WaterReuse Pacific Northwest for their wonderful collaboration on the Dunk Tank.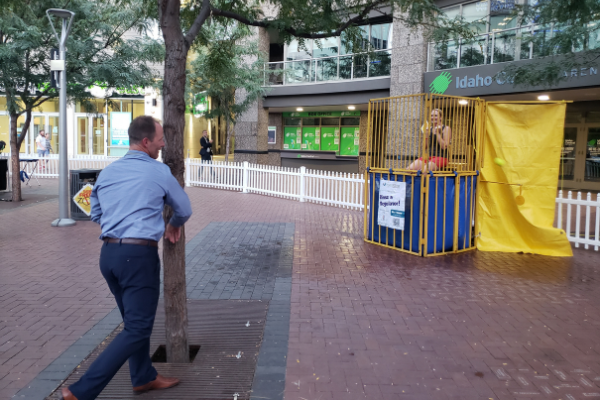 If you're looking for another way to contribute to Water For People and to stay active through the fall, join us and others across the globe in the World Water Classic 6/60k, where you can run, walk, bike, and more. Sign up here and join the PNCWA team during registration. Then, any moves you make between October 15 and 24 will provide improved water and sanitation through Water For People's programs. All registrants will also receive Water For People branded socks and the knowledge that they're helping change the world for the better.
Join the PNCWA group as an individual participant here.
Fundraise as a team, donate, or join the team here.
Share this post: