Sustainability Facility Spotlight - Puyallup Water Pollution Control Plant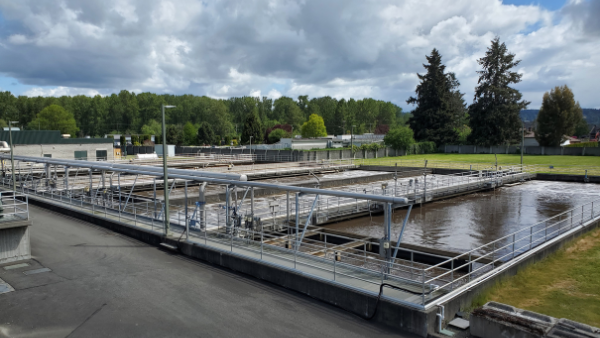 The Puyallup Water Pollution Control Plant (WPCP) is an MLE activated sludge treatment plant with an average flow of 5 MGD. In the winter, the peak wet weather flow jumps up to 20 MGD. The WPCP discharges into the Puyallup River, which is a salmon bearing stream and has important historical and economic concern to the local Puyallup Tribal Nation. Because of these concerns, the WPCP has a very strict copper limit, and nutrient removal has been the goal for 20 years.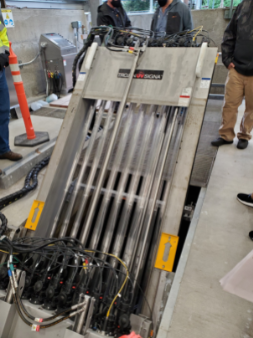 Participating in the Puget Sound Energy (PSE) energy reduction program allowed plant staff to identify some operating practices that use more energy than is required. The WPCP energy team identified some areas of concern: lighting, channel aeration, UV disinfection, and activated sludge aeration.
Plant staff found that, instead of operating the Channel aeration blowers 24 hours a day, they could decrease that time significantly and still maintain good performance. Staff initially started with 12 hours on and 12 hours off and have now reduced this to 4 hours on and 20 off. WPCP's electrical staff, in conjunction with a grant from PSE, changed out more than 700 older style T-8 fluorescent bulbs to much more efficient LED-style bulbs.
Our energy team, Marek Bartyzel, Britt Smart, Tim Ridge, and Dan Messier, completed 14 small and large energy reduction projects from a self-generated list of almost 40 projects. These projects, along with a new UV disinfection system that replaced a more than 20-year-old one, have saved an average of 22% of our previous power consumption, with an annual dollar savings of almost $19,000.
Share this post: