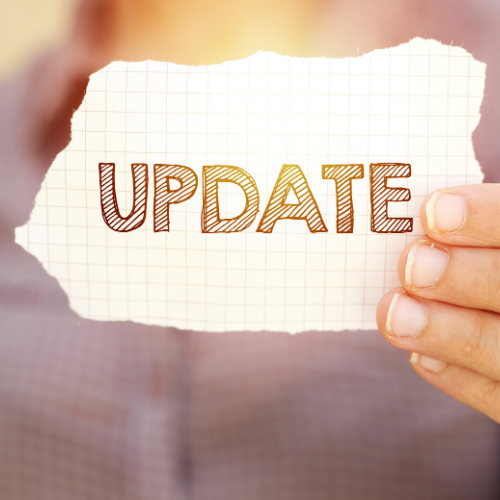 Want to stay updated on regulatory changes in the PNW but don't have time to track all the different agencies? You don't have to! The PNCWA Government Affairs Committee stays on top of issues and gives monthly updates in the PNCWA digest. Not signed up for the digest? We've got you covered. Sign up here. Here's the update for July 2020.

U.S. EPA Updates
In May, the U.S. Environmental Protection Agency (EPA) reversed itself regarding Washington's water quality standards, replacing water quality standards it adopted in 2016 with different standards. The new rules went into effect on June 12. Washington State Department of Ecology (DOE) has challenged the reversal based on the process followed. A lawsuit has also been filed by 3rd parties against the EPA. In the meantime, WA DOE seeks preliminary comments on 5 individual variances related to PCBs in the Spokane River, driven by the 2016 water quality standards.

On May 18 the U.S. EPA issued for comment a TMDL for temperature for the Columbia and Snake Rivers spanning Washington and Oregon. The TMDL includes heat load allocations for NPDES permit holders directly discharging to these rivers (both OR and WA). Comments due July 21. Read the EPA document here. 
Oregon Drug Take-Back Program
The Oregon Department of Environmental Quality (DEQ) is proposing amendments to its administrative rules at OAR 340. DEQ is planning to adopt new rules to establish a drug take-back program. The Oregon legislature adopted HB 3273 (2019) establishing a drug take-back program in Oregon and requiring DEQ to adopt rules for that program. This program is a statewide product stewardship program for safely disposing of unused medications. DEQ expects to complete this rulemaking by the fall of 2020. Click here to learn more.

Nutrients
The Washington State DOE is holding the next General Permit for Nutrients on July 16. 

Mercury TMDL
EPA is reviewing public comments on EPA's version of a Willamette Basin Mercury TMDL.

Oregon NPDES
Oregon DEQ has issued a 5-Year Issuance Plan for NPDES permits. 

LOCAL Infrastructure Act
A bipartisan bill has been introduced in the Senate which would reinstate the advance refunding of municipal bonds. S. 4129, the Lifting Our Communities through Advanced Liquidity for Infrastructure Act, or LOCAL Infrastructure Act