Are you a Student or Young Professional?
Have you been looking for a way to get involved in WEF or PNCWA?
Do you want to meet other students and young professionals in your field?
Would you like to help choose the path the PNCWA S&YP group takes in the future?

If you answered yes to the above questions, you should volunteer for the Students and Young Professionals Committee. There are several opportunities for you to gain leadership experience and network with other students and young professionals. The WEF definition of a Young Professional is "A young professional (YP) is any person who considers himself/herself to be relatively new to the water quality industry and is 35 years old or younger," but all those interested are welcome to join us.

The S&YP committee meets once a month via conference call to outline the objectives for the following weeks. The group provides support to the local section S&YP groups, shares ideas, and helps to provide feedback to the PNCWA board as to the needs of the younger members. Additionally, the group helps to plan the S&YP events at the annual conference and aids in fundraising or community service events.

Our goals for 2014 are:
1. Continue building section networking groups (Boise, Portland Seattle & Spokane) and set up succession plans for leadership of these groups.
2. Visit two universities without a student chapter to introduce PNCWA and determine feasibility of student chapter.
3. Support student chapters at UW and WSU.
4. Organize a Meet and Greet and the Networking Night for the PNCWA Conference.
5. Develop social media (Facebook) presence and contribute to PNCWA blog.
6. Represent PNCWA at WEF/AWWA YP Summit.
7. Support and lead the PNCWA Mentorship Program
8. Develop proposal for establishment of a student membership sponsorship program

We want to hear from YOU!
If you are interested in participating in the S&YP Committee, please e-mail or call David or John to obtain the information for our next conference call. If you would like to find out more about what is happening locally, e-mail or call the person listed for your local section.


Candice Au-Yeung, Committee Chair
CH2M-Hill
candice.au-yeung@ch2m.com
425.233.3080
Eleanor Key, Student Design Competition Coordinator
WA Dept of Ecology
509.329.3519
ellie.key@ecy.wa.gov|
Boise S&YP Group
Mark A. Cummings
Murray, Smith & Associates, Inc.
cummingsm@msa-ep.com
208.947.9033
Lower Columbia S&YP Group
Dana Devin-Clarke
Brown and Caldwell
ddclarke@brwncald.com
503.820.5644
Puget Sound Section S&YP Group
Candice Au-Yeung
CH2M-Hill
candice.au-yeung@ch2m.com
425.233.3080
Eric Schey
Jacobs Engineering
eric.schey@jacobs.com
425.990.6880
Spokane-Coeur d'Alene S&YP Group

Alex P. Sylvain
AECOM Water
alex.sylvain@aecom.com
509.536.1307

Chris Horgan
J-U-B Engineers, Inc.
chorgan@jub.com
208.762.8787
For questions contact :
Eleanor Key, Student Design Competition Coordinator
WA Dept of Ecology
509.329.3519
ellie.key@ecy.wa.gov|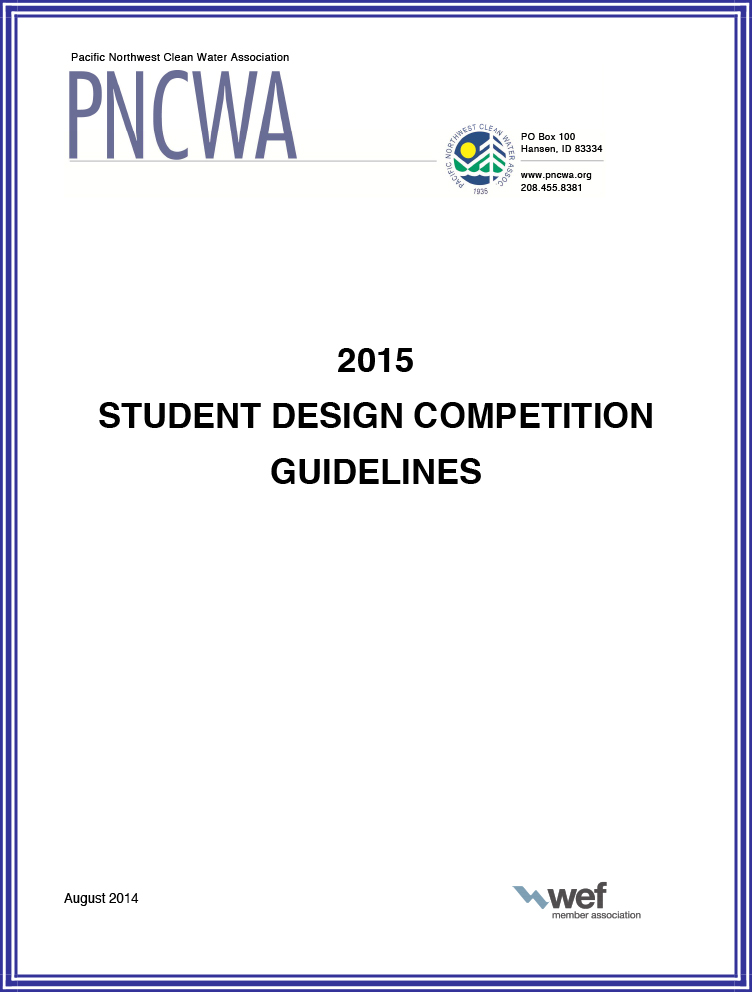 PNCWA is rolling out a new mentorship program for its members....Read more.
2013 WEF/AWWA Young Professionals Summit
Posted:
16 Apr 2013 12:12 AM PDT by David Watkins


David Watkins, S&YP Committee Chair and John Beacham, Vice-Chair, recently attended the Water Environment Federation Young Professionals summit in Phoenix. Haley Falconer, a PNCWA member and a member of the national WEF YP Committee joined as well. The event was co-hosted by the American Water Works Association and attracted young professionals from all reaches of the US and Canada. The one day summit focused on the "soft-skills" necessary for YPs to grow successfully in their careers. Both WEF Executive Director Jeff Eger and AWWA Executive Director David LaFrance welcomed the group and participated in activities throughout the day. A major highlight of the Summit was... Read more...