Watch for the 2016 guidelines—coming soon!
Are you a Student or Young Professional?
Have you been looking for a way to get involved in WEF or PNCWA?
Do you want to meet other students and young professionals in your field?
Would you like to help choose the path the PNCWA S&YP group takes in the future?

If you answered yes to the above questions, you should volunteer for the Students and Young Professionals Committee. There are several opportunities for you to gain leadership experience and network with other students and young professionals. The WEF definition of a Young Professional is "A young professional (YP) is any person who considers himself/herself to be relatively new to the water quality industry and is 35 years old or younger," but all those interested are welcome to join us.

The S&YP committee meets once a month via conference call to outline the objectives for the following weeks. The group provides support to the local section S&YP groups, shares ideas, and helps to provide feedback to the PNCWA board as to the needs of the younger members. Additionally, the group helps to plan the S&YP events at the annual conference and aids in fundraising or community service events.

We want to hear from YOU!
If you are interested in participating in the S&YP Committee, please e-mail or call David or John to obtain the information for our next conference call. If you would like to find out more about what is happening locally, e-mail or call the person listed for your local section.
_________________

1st Annual Pacific Northwest Young Professionals Summit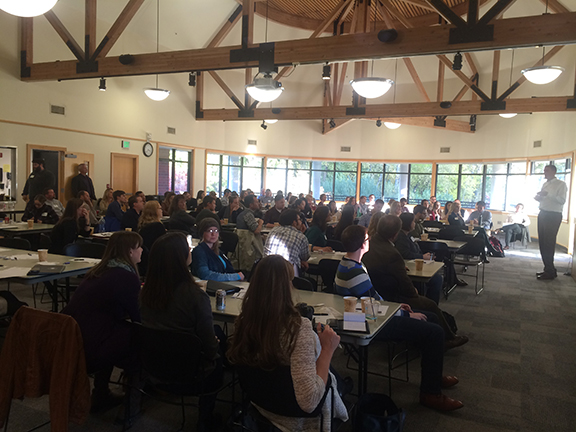 The Summit was be a half-day event that featured interactive discussions addressing a variety of topics including: communicating with elected officials, creating good workplace habits, mentorship, networking tips, and leadership skills. It was a great success!
_________________
Students and Young Professionals Committee 2015 Report
Candice Au-Yeung, Chair
Mark Cummings, Vice-Chair

2015 Committee Accomplishments

Continued building section networking groups (Boise, Portland, Seattle, and Spokane-Coeur d'Alene)

Provided financial support to activities for the University of Washington student chapter, including networking events to bring students and young professionals together.

Organized a Meet and Greet, Networking Night, and Twitter Contest for the PNCWA Conference.

Represented PNCWA at the WEF/AWWA YP Summit.

Established framework for co-hosting Pacific Northwest YP Summit with AWWA

Establish partnership with AWWA to collaborate on student outreach and recruitment events

Supported and led the PNCWA Mentorship Program. This was organized by Chris Horgan, Dave Watkins, and Mark Cummings.

Implementation of first PNCWA Student Design Competition and planning for 2016 competition, led by Ellie Key.

Provided S&YP Spotlight article for the quarterly newsletter. This was accomplished by Ryan Rehder and Hunter Bennet-Daggett.

2016 Committee Goals

Continue building section networking groups (Boise, Portland, Seattle, and Spokane-Coeur d'Alene) and set up succession plans for leadership of these groups.

Continue outreach to existing student chapters and reach out to other universities and colleges without a student chapter to determine feasibility of establishing a student chapter.

Continue organizing a Meet and Greet and Networking Night for the PNCWA Conference. Re-examine value of continuing Twitter/social media contest at conference.

Publicize and encourage use of job board.

Assign communications liaison to Communications committee and contribute to PNCWA and WEF YP Connections newsletters.

Represent PNCWA at WEF/AWWA YP Summit.

Support and lead the PNCWA Mentorship Program

Examine feasibility for student membership sponsorship program and S&YP calendar fundraiser

Market PNCWA conference to academic community to increase participation.

Host second annual Student Design Competition and send winning team to compete at WEFTEC. Recruit more teams to participate.

Roadblocks to Committee Accomplishments/Membership Needs and Goals

Maintaining interest from S&YPs to help with projects and recruiting new and active members are the most significant difficulties for the group. A core group of individuals does the majority of the heavy lifting.

A goal is to regularly host S&YP committee meetings at the conference to maintain energy and recruit new members and enhance presence at the conference.

A goal is to enhance year-round presence of the S&YP committee by communicating to a larger PNCWA audience. Means to do this include publishing more articles in the PNCWA newsletter and more frequent usage of social media as a way to reach out to members.

_________________
Mark A. Cummings, Committee Chair
Murray, Smith & Associates, Inc.
cummingsm@msa-ep.com
208.947.9033
Eleanor Key, Student Design Competition Coordinator
WA Dept of Ecology
509.329.3519
ellie.key@ecy.wa.gov|
Boise S&YP Group
Mark A. Cummings
Murray, Smith & Associates, Inc.
cummingsm@msa-ep.com
208.947.9033
Lower Columbia S&YP Group
Dana Devin-Clarke
Kennedy/Jenks Consultants
danadevinclarke@kennedyjenks.com
503.423.4051
Puget Sound Section S&YP Group
Candice Au-Yeung
CH2M-Hill
candice.au-yeung@ch2m.com
425.233.3080
Eric Schey
Jacobs Engineering
eric.schey@jacobs.com
425.990.6880
Spokane-Coeur d'Alene S&YP Group

Alex P. Sylvain
AECOM Water
alex.sylvain@aecom.com
509.536.1307

Chris Horgan
J-U-B Engineers, Inc.
chorgan@jub.com
208.762.8787
_________________
Student Design Competition
:

2016 Guidelines coming soon!

For questions contact :

Eleanor Key, Student Design Competition Coordinator
WA Dept of Ecology
509.329.3519
ellie.key@ecy.wa.gov|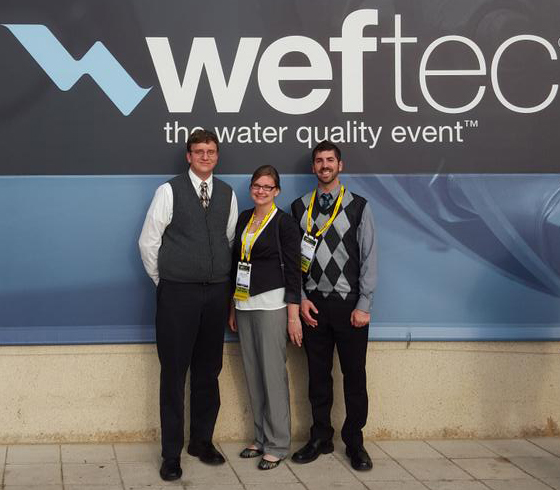 Left: University of Idaho Student Design Team took 2nd Place honors at WEFTEC15. Meet them and check out their presentation at PNCWA2015 also. Team members presenting at WEFTEC were Eric Hughes, Sharon Strom, and Derek L. Probst.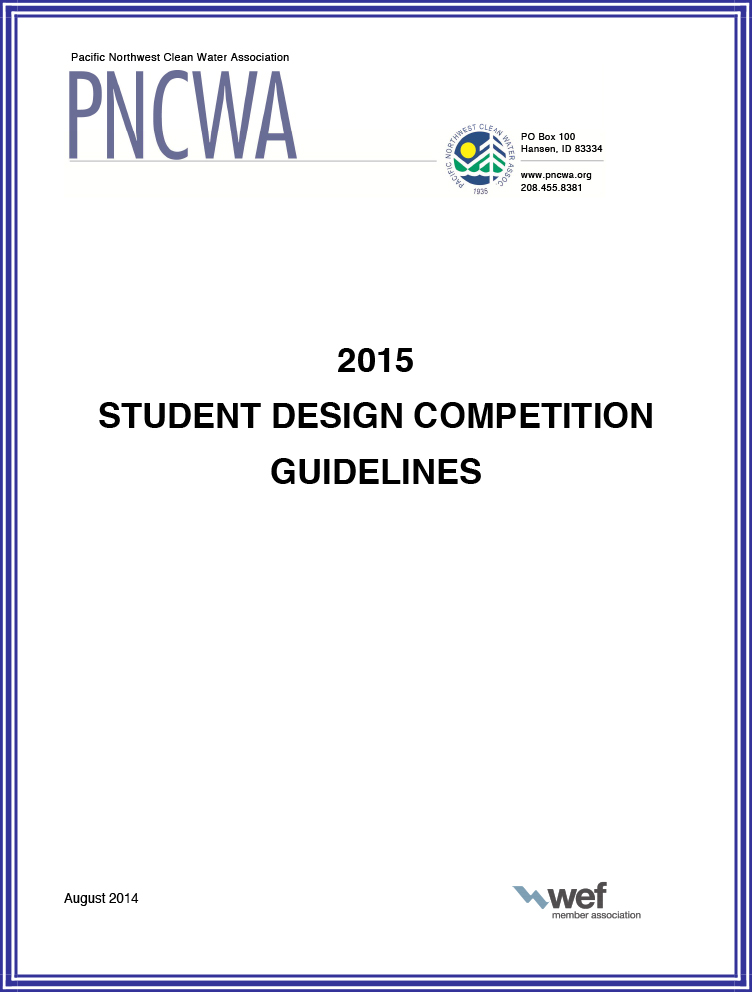 PNCWA has a mentoring program for its members....Read more about how to participate here!.