Committee Spotlight: Stormwater
New Stormwater Management Strategies and Benefits During These Unusual Times
Community leaders continue to be pressed to determine essential services and define the critical activities to operate safely and continuously in their communities. The need for clean, safe, and reliable drinking water is high on that list, as well as the need for functioning wastewater collection and treatment systems. With tight budgets and little time, these leaders find themselves asking critical questions: What level of functionality of stormwater infrastructure is essential? Can we wait to perform some of these functions when things are safer? What activities are truly essential?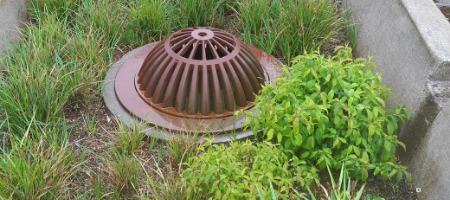 The vitality of stormwater infrastructure is necessary to protect our urban areas during storms and prevent pollutants from entering our waterways. We increasingly rely on green infrastructure to better manage stormwater, deliver water quality benefits, enhance the appearance of urban areas, and make movement safer for pedestrians and bicycles.
Regular maintenance keeps these facilities operational, but funding and staffing limitations can make prioritizing maintenance activities a challenge. How can operators and managers deal with the new reality of COVID-19 with lighter crews and/or rotating shifts? The renewed focus on essential operations in light of these factors translates to less hiring, too. Staffing is critical, as The long-term performance of green infrastructure relies on continual maintenance in order to function consistently—or else costs could increase in the future. Strategies such as workforce reallocation or temporary or seasonal hires are possibilities to remedy this.

Still, some surprising benefits exist during these challenging times. Fewer vehicles on the road means easier maintenance for arterials and reduced pollutants entering urban runoff, which can also reduce maintenance frequency. When it comes to finding innovative methods to provide efficient, consistent service, opportunities abound with previously unimaginable benefits. The key is to focus on what we as water industry professionals can do to positively impact our industry and livelihoods.
One local example of that is Clean Water Services. They have taken their training for managing vegetated water quality facilities online. The training, which is self-paced, video-based, and helps contractors stay up to date on the latest standards and practices, provides guidance on how to inspect and manage long-term maintenance of the facilities. Interested landscape maintenance contractors can set up an account on the Clean Water Learning online portal and start working toward earning their place on Clean Water Services' Vegetated Water Quality Management (VWQF) Preferred Contractor list.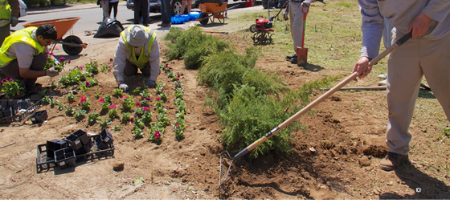 Author:
Kari Nichols, PE, Water Resources Manager, Mead & Hunt, Inc.
[email protected], (503) 528-1496
PNCWA Stormwater Committee Vice Chair
Share this post: