Leadership Corner March 2020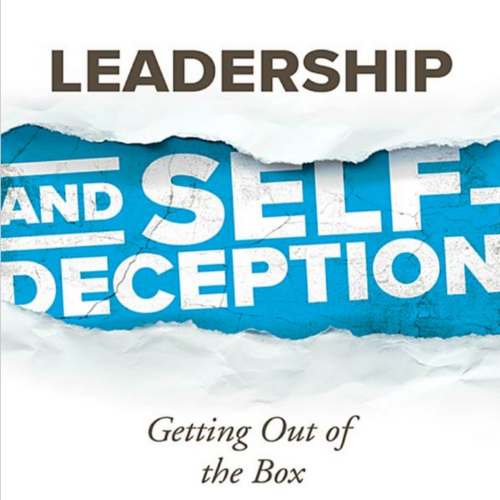 This month's book recommendation comes from Leadership Committee Member, Pamela Randolph, Wastewater Treatment Plant Manager at the City of Edmonds, WA.
While there are many books on leadership and the personal qualities of leaders, it is inspiring to find a book that focuses introspectively in a manner that creates a personal curiosity and a sense of what I bring to the table.  I recommend the book "Leadership and Self Deception – Getting out of the Box" by the Arbinger Institute to anyone striving for continuous improvement in his or her personal and professional life.  
As a woman in a non-traditional field, I can say that I've had my share of adversity.  While it would have been easy to blame others or become a victim, it was clear neither approach would serve me in the long run.   I needed to understand what was limiting my success and what I might be doing to sabotage that success for myself. I wanted to better understand my impact versus my intention.  
Often times we use the cliché that we need "out of the box" solutions.  How is the box defined? Who defines it? How did I get in the box? How do good teams become great?  Why do some families seem to thrive while others who "have it all" struggle? The answer truly lies in our relationships with the people around us and our ability to help them on their journey.
The book is a story about Tom and his opportunity to learn about self-deception and his impact on those around him.  When Tom starts a new job with Zagrum he is introduced to their culture. He learns quickly that working harder than the next person and demonstrating his dedication (via long hours) to ensure success above all else are not the qualities of an employee Zagrum is looking for.  Throughout his journey, Tom learns that in honoring himself (recognizing the self-deception), he finds that he is free from the illusionary box he constructed. He finds that freeing himself frees others too. Tom ultimately learns that by not resisting others and rather seeking to assist them in their journey he is more successful which leads to more contentment with his life.
This book is a great tool for individuals to contemplate whether self-deceptive behaviors may be holding them back.  I have found it to be one of my touchstones and I highly recommend it.
Share this post: