Outgoing WEF Delegate Steven Drangsholt reflects on his time as a PNCWA Board of Directors Member.
When I joined the PNCWA Board in October 2013, I could never have imagined the journey that it would take me on. This experience has been one of the most incredible of my entire life. I am so grateful for each and every moment and experience I have had along the way. I have friendships all around the country now, thanks to being on the Board. These are people who have cared for me, helped me to grow, and shared countless memories with me. I wouldn't trade the sacrifices, late nights, or difficult conversations for anything.
My time on our Board has come to an end and, as I reflect on it, I can't help but focus on the people who have shaped me. I have served under six presidents, all of whom led PNCWA to greater things. I can tell you with certainty that every Board member I served with loves this organization deeply. Every one of them sacrifices many things to be on the Board — time away from family, unpaid time from work, and the emotional toll of making decisions that affect 1,500 members. I am proud to be counted among this incredible group that has taught me teamwork, vulnerability, trust, and wholeheartedness.
Thank you to the City of Seattle and Brown and Caldwell for financially supporting my journey on the Board. Most recently, thank you to Martha Knowlton and Steve Anderson who have supported my time and expenses to pursue my engagement and passion for PNCWA and continued leadership in WEF.
There are far too many people to thank for their personal trust in me, and I hope I will have the opportunity to thank each one of you in person someday, but I want to call out three here.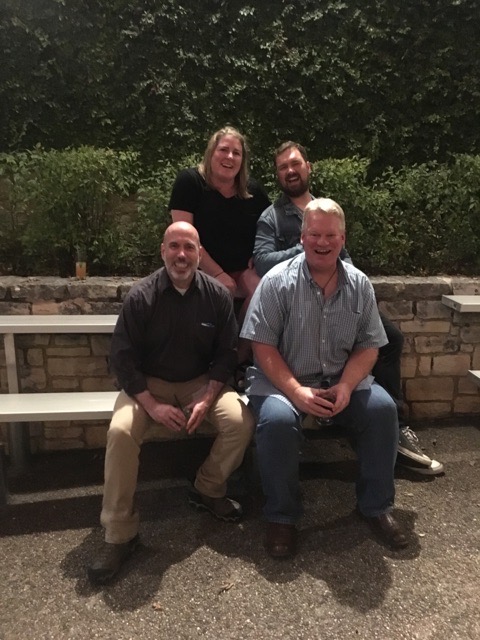 Shannon Ostendorff believed I could be PNCWA Treasurer, even with the few times she'd seen me in action. Shannon had a vision for me and helped me develop into leadership of the organization. She became a good friend along the way, and I count her and her husband, John, as some of my most faithful friends. Shannon, thank you for seeing in me that I could be an impactful leader in PNCWA and for caring about me personally. Just a heads up, though; don't stand next to Shannon with a full glass of red wine, cause it's likely to end up on you.
Mark Poling is one of the most influential people in my life. If you find a friend like Mark, you never let them go. Mark guided my journey in WEF and PNCWA. He introduced me to so many people and always helped me to be included. I love watching Mark's passion for people and his enduring positivity. Mark says, "I'm just a guy," but we all know he's more than that — he is a mentor, friend, leader, and inspiration. Mark, I would follow you anywhere or be in a foxhole with you through any battle. Thank you, my dearest friend, for your guidance and empathy. Thank you for always making me feel welcome. I hope we all get to see Mark's "Love Shack" at Tom Grainey's in Boise next fall.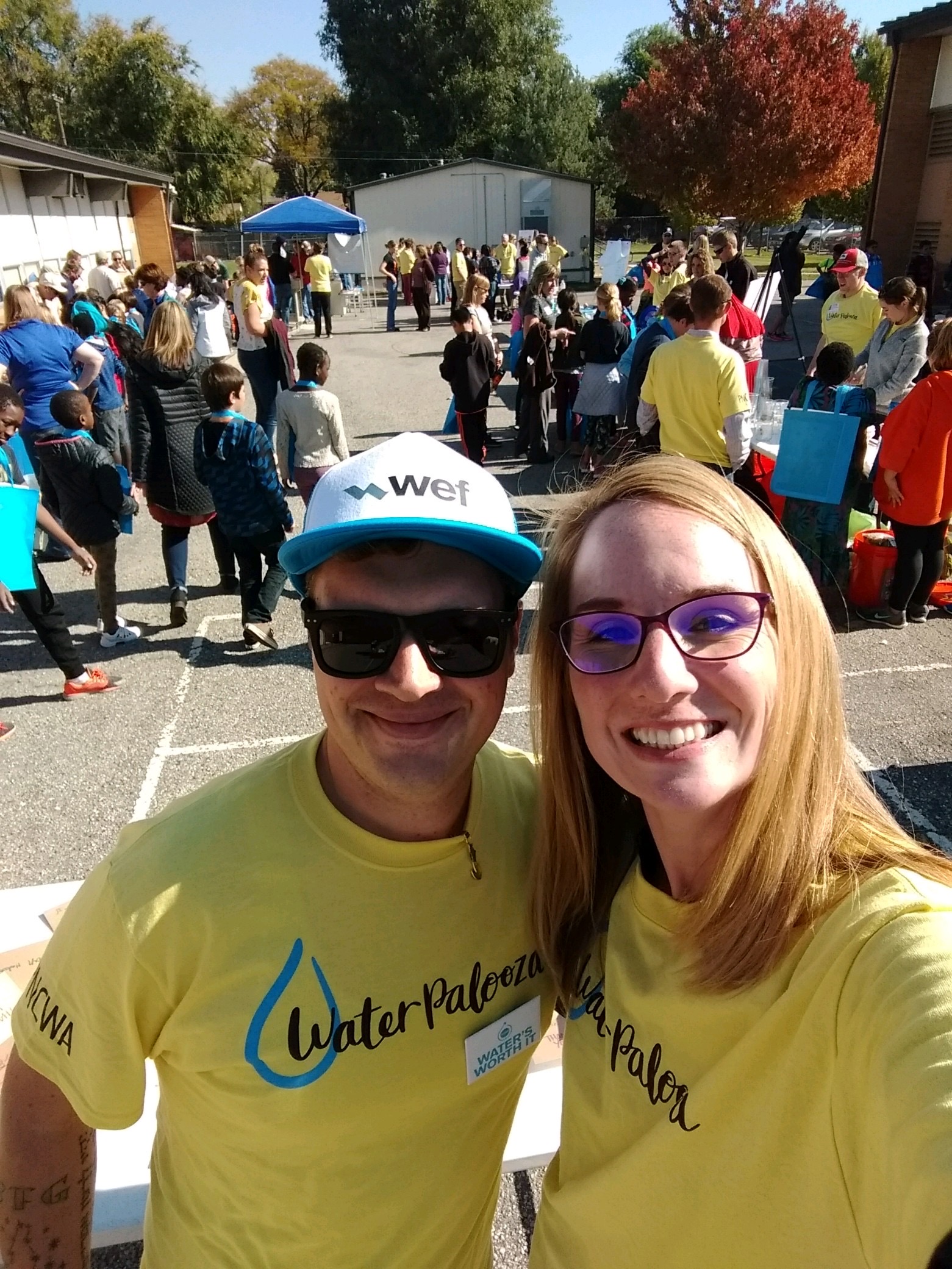 Lastly, Haley Falconer, you are amazing. I don't know how you do it all. A leader, wife, mother, friend, and compatriot. Haley, you have shaped my career and who I am more than anyone. I often tell people that, when I need to make a big decision, I ask you first. I have never gone wrong taking Haley's advice. I am sad that I won't serve under Haley this year on the Board, because she is going to do incredible things. Haley, you are a visionary, an inspiration to so many, and you have the vulnerability to be who we need most right now. Thank you for your friendship and compassion. Thank you for your brutal honesty. Thank you for many, many years ago telling me to lead the PNCWA Students and Young Professionals — that one act changed my life. You are the PNCWA president we need right now. Be courageous. Be bold. Be you.
PNCWA is my home. PNCWA is my family. As I move off the Board, none of that changes. I will continue to serve. In my next chapter, I have been nominated to be the Speaker Elect for the WEF House of Delegates, which will begin following WEFTEC. We have some powerful workgroups planned to support member associations with their continued growth in diversity and inclusion, supporting rural water communities, sharing Brave Blue World, and increasing advocacy. I will continue to reflect the values of PNCWA with WEF and serve our members.
2020 was a year like none other, and 2021 will be, too. We got this. We can do hard things. PNCWA is ready for this challenge, and I am fully ready to do whatever we need to keep our organization moving forward. Won't you join me? Won't you just say "yes"?
Share this post: