Get the Word Out on Adopt-a-School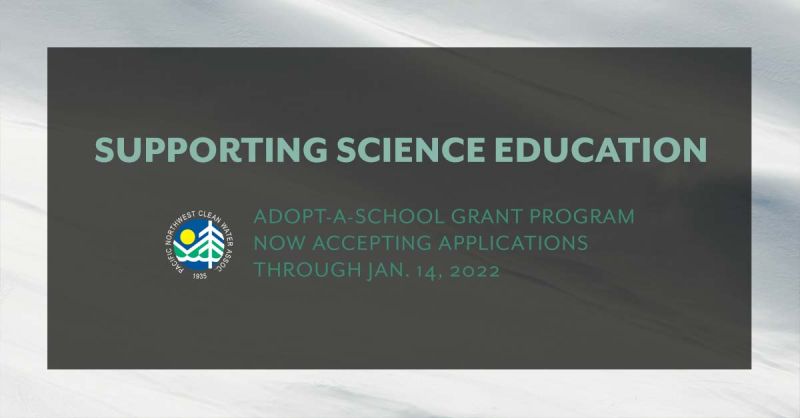 Share this image and message on Facebook or Instagram. Help us increase our reach by tagging a teacher or your kids' schools.
Field trips, sampling kits, garden boxes, and lab equipment: these are just a few of the things the Adopt-a-School grants can fund. And PNCWA is now accepting applications through Jan. 14 for the 2022 program! Grants fund K-12 educational projects focused on water and the environment. The only requirement is that the students involved tour a local treatment facility or see a presentation from a water professional. More information and the online application are available at pncwa.org/adopt-a-school-program.
Share this post: