Stormwater Learning Hour March 2022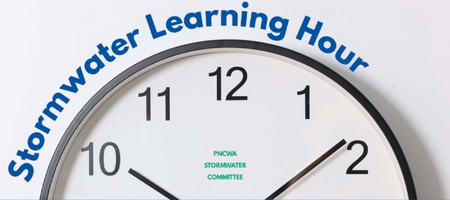 Join the Stormwater Committee's next learning hour on Thursday, March 31 at 1 p.m. PST/2 p.m. MST. Jadene Stensland and Robert Emanuel from Clean Water Services will present on the Butternut Creek Enhancement Project. The project is a comprehensive stream enhancement and stormwater management effort located in an unincorporated community in Washington County, OR. Taking a unique approach of using the urban stream corridor enhancement to managing stormwater runoff from a roadway widening project to deliver mutual benefits of water quality treatment and integrated stormwater management. Connect via Zoom Meeting:
https://us02web.zoom.us/j/88313483166
Meeting ID: 883 1348 3166
Passcode: Stormwater
The format this month will allow attendees to directly ask the presenters questions and interact with the other attendees afterward. Please join us with your cameras turned off and microphones muted. After we end the recording of the presentation, you can then turn on your cameras and microphones for discussion.
Save the dates for our next Stormwater Learning Hours, too. The same Zoom meeting details will be used for future sessions, so add these to your calendar. Watch for more details in future Digests.
April 27, 12 p.m. PST/1 p.m. MST – Scott Kindred of Kindred Hydro will present Flexible Infiltration Test Methods for Evaluating Infiltration Feasibility, summarizing new approaches to infiltration testing and design that may be incorporated into the Washington State Stormwater Manual.
We're targeting one more to include in the series in May (and possibly in summer too), so stay tuned!
Share this post: