New Scholarship! Daniel Keil Service for Water Legacy Scholarship Created
PNCWA's ability to support promising students in the water environment fields has received a huge boost thanks to the generosity of the Daniel Keil family. The gift of $21,000, to establish the Daniel Keil Service for Water Legacy Scholarship, was made on behalf of Daniel Keil and his estate, by sons David and John Keil.The scholarship will be awarded to a full-time college student in pursuit of a career in a water environment field who combines academic promise with a demonstrated commitment to service.
David and John said, "This scholarship is especially dear to us considering our father's nearly 40 years of service in water professional organizations, including the National Rural Water Association and Montana Rural Water Systems, his founding roles in the Tiber County Water District and the North Central Montana Regional Water Authority, and his time as a volunteer in Sierra Leone in the Peace Corps' first year."
The applicant who is best suited for this scholarship award will meet the following criteria:
The applicant is either currently enrolled, or will be enrolled in the next school year, in a water environment academic program* of a college or university or in a community college.
The applicant has demonstrated a commitment to serving disadvantaged communities, including but not limited to underdeveloped countries and/or economically disadvantaged communities either within or outside the United States of America.

Applicant should be able to demonstrate how people in underdeveloped or economically disadvantaged communities have benefited from the applicant's volunteer service.
Consideration will be given for the strength of an applicant's service relative to the applicant's opportunities for service (e.g., a high school student's volunteer opportunities could be more limited to those of a college student).
Award preference shall be given to students currently residing in Oregon, Washington, Idaho and Montana but applications from any geographical location will be accepted and considered.
The Daniel Keil Service for Water Legacy Scholarship has already received additional in memoriam gifts from individuals and organizations, growing by an additional $1,455 to a total of $22,455. The PNCWA Scholarship Committee expects the first Daniel Keil Service for Water Legacy Scholarship to be awarded this year, in the amount of $1,500.
The PNCWA Scholarship Committee hopes this new named scholarship for PNCWA will also be an occasion to encourage PNCWA members to fundraise and increase the amount of the PNCWA scholarship funds to a level whereby additional donations and interest, by themselves, can be used for scholarship awards, leaving the principal untouched. Contributions can be specified for any of the existing PNCWA scholarships (Environmental Stewardship Scholarship, Lucas Eibel Scholarship, Education for Operators Scholarship, Daniel Keil Service for Water Legacy Scholarship). Contributions not specified for a particular fund will go into a general scholarship fund and monies from that fund will be transferred to the funds listed above by recommendation of the Scholarship Committee and approval of the PNCWA Board.
Five scholarships totaling $7,500 were awarded in 2017, with emphasis on both 2-year and 4-year degrees and one award specifically for a PNCWA member or a member's family member. As of 2017, and from the scholarship fund's inception in 2010, a total of $37,500 in PNCWA scholarships has been awarded. Thanks to the generous support of PNCWA members and now the addition of the Daniel Keil Service for Water Legacy Scholarship, the PNCWA scholarship funds now total close to $65,000 in 2018!
For more information about the scholarship program, see the PNCWA Scholarship Committee webpage, or contact PNCWA President Elect Jim Baird.
---
*Water environment academic programs may include civil, environmental, and bioresources engineering; environmental studies; environmental law; water and/or wastewater operations; and laboratory analyses. Mechanical, chemical, structural, or other engineering and technical disciplines, and environmental pre-law, will be considered on a case-by-case basis, provided the applicant demonstrates how her/his field of study and career plans relate to the water environment.
---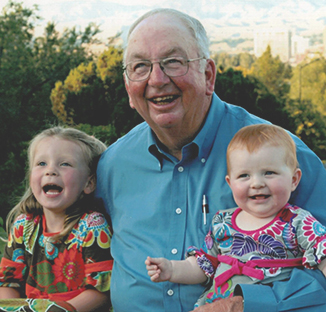 Daniel Keil taught various subjects as one of the original Peace Corps volunteers in Sierra Leone in western Africa, and he was involved in several other volunteer organizations in the late 20th century, including nearly 40 years of service to water professional organizations. As a young man, he was a founder of the Tiber County Water District and the Montana Rural Water Systems, and later, he was a founder of the North Central Montana Regional Water Authority. Dan's political engagements involved regular visits to Capitol Hill to promote rural water issues, including Congressional testimony on specific legislation of interest to rural water districts.
Share this post: